We are so pleased and proud to bring to all our friends and followers an incredible online and offline membership program that will set the industry on fire!
We have partnered with a company that has deployed this great concept to many industries.  In addition, our E3 Offroad Members will get exclusive bonus content from our sister brands, including E3 Firearms, E3 Fishing, E3 Overland and more.
Best of all, a portion of your membership investment goes to support important industry organizations and our Veterans.  So, while we are all having fun and enjoying the E3 Offroad Membership, we are all part of helping change lives in a positive way.
-Kevin and Brittany Williams
Get On The E3 Offroad Front of Line List Today.
You'll get special extras no one else will receive.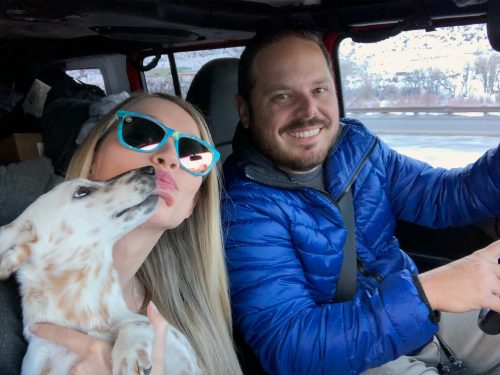 SO… What is E3 Off Road all about?   Well  first, here is what the "E" and the "3" mean…
EMPOWER:
We are dedicated to bringing you the best offroading experience of your life. While elevating your skills, safety, enjoyment and protection, no matter what level of enthusiast, sportsman or driver professional you are now. We are also here to support you to elevate your status and enjoyment as high as you desire.
EDUCATE:
We are dedicated to bringing you top-level training, all delivered by the best drivers and trainers, instructors, masters and industry professionals. Each month, we will bring you exciting online and live experiences, including exclusive live and on-demand private events and more. Our VIP membership enables you to increase your skills, while embracing world-class experiences with the biggest names in the industry.
ENTERTAIN:
We're here to make your offroad lifestyle fun and rewarding. While connecting you with our special community of like-minded firearms enthusiasts, sportsman and driving professionals. All to make your time spent on the trail, out in the field and on adventures, the most fun you can have with your vehicle.
We encourage you to join us. Get on the email list and follow us.  Most of all… 
Please share us with your friends and family that mean the most to you in life. All so they can enjoy the E3 Offroad experience, too.