A jimmied car door, a broken window, and someone can steal a gun that can later be used to commit more crimes. Research has found between 300,000 and 600,000 firearms in the U.S. every year are stolen. That's 1,600 stolen guns every day, or more than one per minute.
Follow these 10 tips to help prevent gun theft from happening to you.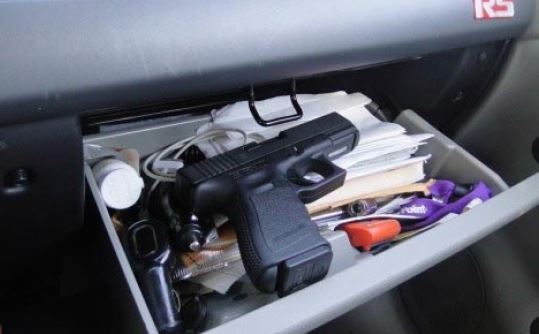 Remove gun maker decals from your car, don't advertise which guns you possess.
Never leave your gun in your vehicle overnight.
Store your gun in a safe and locked place.
If you have to leave your gun in your vehicle, make sure your gun is prop­erly secured in the trunk, a lockbox or car safe.
Take a picture of the gun and save it with the serial number and descrip­tion in your cellphone for quick access.
Take Your Keys. Nearly 20 percent of all vehicles stolen had the keys in them.
Lock Your Car. The doors were left unlocked in nearly 50 percent of all crimes involving vehicles.
Never Hide a Second Set of Keys in Your Car. Extra keys can easily be found if a thief takes time to look.
Park in Well-lighted Areas. More than half of all vehicle crimes occur at night.
Park in Attended Lots. Thieves do not like witnesses to their activities.
Source: Republished with permission from the Palm Beach County Sheriff's Office.
Get On The E3 Offroad Front of Line List Today.
You'll get special extras no one else will receive.
Get On The Front of Line List Here