THE E3 TEAM
Founders, Experts, and Corporate Team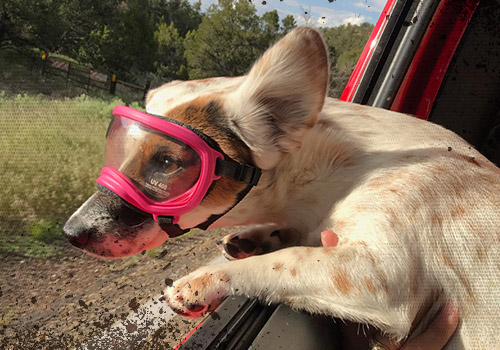 Jelly Belly
Co-Founder
Jelly joined the Williams family after her owners could no longer care for her. In 2018 Kevin and Brittany Williams adopted Jelly, and it's been true love ever since.
Jelly is part Dachshund and part Red Heeler.
Jelly loves to travel, and hits the trails with Kevin and Brittany by her side.
Jelly absolutely loves sticks, and her favorite pastime is cuddling.