THE E3 TEAM
Founders, Experts, and Corporate Team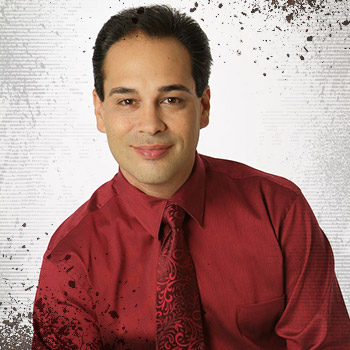 Brian Johnson
Co-Founder / Partner
Brian has been off roading since he was a child, with a family dedicated to the outdoor life. Over the years, Brian continually sought to increase his training and education in the off road world. His goal was, and still is, to be as fluent as he can in the off road world, and find the ultimate training to improve his skills, and have more fun off roading.
In his role as Founder and Partner of E3 OffRoad Association, Brian helps E3 OffRoad Members accelerate their off road education. He is there for our Members to help them grow with a variety of meaningful training and education, so they can have the most fun they can on wheels.
His main focus is the business side of E3 OffRoad Association to deliver the best possible member experience, and guide the company to its ultimate vision.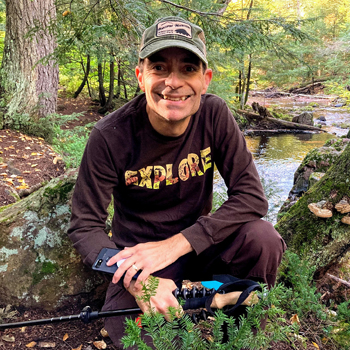 Ari Adler
VP of Member Experience
Ari Adler is VP of Member Experience for E3 Association. He focuses on providing great content and engagement for members to ensure they receive outstanding value and empowerment through their membership. A recipient of local, state, and national awards for his work, Ari started his career as a newspaper reporter and editor before moving into public and media relations. Over the past 30-plus years, he has served in the public, private and nonprofit sectors, providing creative support for clients throughout the country. Ari earned his Bachelor's degree in Journalism from Michigan State University, where he also served as an adjunct instructor for 12 years, teaching courses on news reporting, public relations, and social media. Avid campers and hikers, Ari and his wife operate Trekers, a travel website and YouTube channel documenting their part-time RV lifestyle.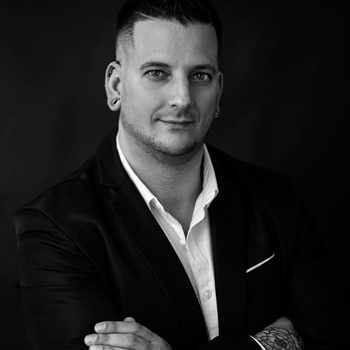 Joshua Volpe
VP of Marketing
Josh Volpe is the Vice President of Marketing for E3 Association. He comes with 20+ years of corporate and international experience in creative marketing, marketing process, brand strategy, product launches and marketing leadership. He's a forward-thinking initiator, skilled at researching new products/markets, and anticipating/capitalizing on market trends to propel new business growth and revenue. Josh has been recognized for utilizing diverse marketing methods and tactics including advertising campaigns, PR, marketing communications, digital, social media and web based solutions. Josh received his Bachelors of Arts in Music Theory, Bachelors of Science in Marketing and his MBA with a Marketing concentration from SUNY Buffalo.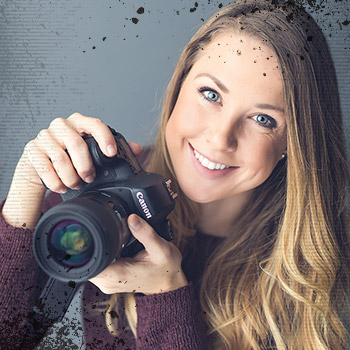 Katrina Lawton
Photography / Editor
Katrina is a mother, wife and professional photographer. She specializes in custom portraits, while focusing on emotion and producing timeless, wall-worthy images. Although she loves to work out of her studio in Massachusetts, she also enjoys traveling for specialty shoots. Out of the box and unique locations take her work to the next level. When Katrina is not enjoying herself behind the camera, she is drinking big cups of coffee, and wrangling her daughters and her husband.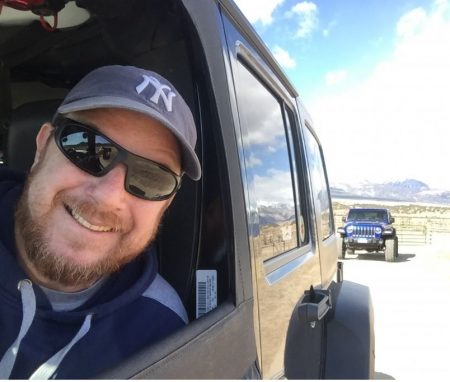 John Palmieri
Content Creator and Veteran Writer
John Palmieri is a United States Army combat veteran, medically retired from the Army as an instructor in the U.S. Army Ordnance School at Fort Lee Virginia, where he taught wheeled vehicle mechanics and wrote the student work-book utilized by over 1,000 students every training cycle. 
John seeks out veterans of all eras to share their story from service to their country to serving the off road community now.   John also covers local and industry events for E3 Association like SEMA.  
The ultimate goal of E3 Association is to empower, educate, and entertain its members by providing vetted information from professionals in the industry to its consumers. This is why John is on our team. Because he is a vetted professional.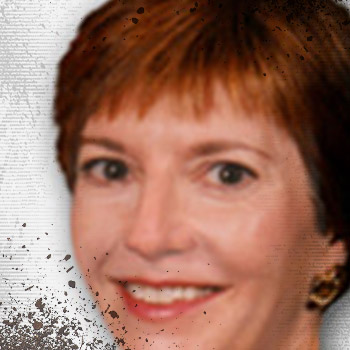 Adele Sommers, PhD
eLearning Advisor
Adele Sommers, PhD Dr. of Learning Systems is the Director of Product Development and E-learning for E3 OffRoad Association. As a specialist in online training, her aim is to take the E3 OffRoad Association curriculum to the next level. Adele has devoted over two decades to helping both small and large organizations boost their profitability and effectiveness through, classroom training, information design, technical communication and performance-improvement consulting. She's an award-winning multimedia designer and an author with copious articles and publications to her credit.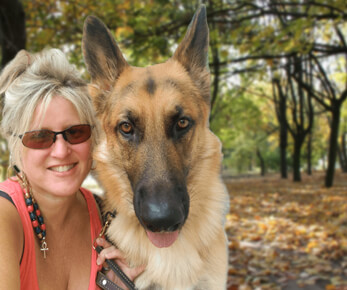 Jaime Lerner
Chief Technical Officer
Jaime has been a web developer since 1994, getting her feet wet as a beta-tester for a personal website builder that America Online (AOL) was developing. Since then, she has worked on dozens of website development and marketing projects for companies and individuals, mostly in the direct marketing realm. She truly enjoys helping small to medium businesses get up and running or troubleshoot and streamline existing campaigns, funnels and API issues​ in Infusionsoft and other marketing automation systems.
Often called a "unicorn" by those who work with her because of her breadth of knowledge and experience, she draws upon a varied skill set including marketing and campaign crafting, copywriting, database programming, WordPress development, PHP scripting, Infusionsoft API integration, graphic design or her background as a Linux server administrator.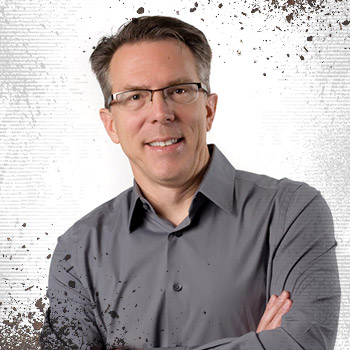 Dr. Jeffrey Stamp, PhD
Content Director
Dr. Jeffrey Stamp has over 25 years of worldwide experience in bringing out the creative best in business professionals and students. You will recognize Dr. Stamp by the products he has created while in corporate life. He was the inventor, creator and section manager of "Baked Lays," for PepsiCo's snack division of Frito-Lay, which achieved $230 million in first year sales, and was named by Ernst and Young as the top brand introduction in the 90's for the food sector. Dr. Stamp is recognized worldwide as a master creative practitioner, and has developed numerous methods that are designed to accelerate "discovery thinking" and cognitive fluidity. In 2008, Dr. Stamp was awarded the prestigious Excellence in Entrepreneurship Education Award from the Acton Foundation. His research is focused on the creative and cognitive process that entrepreneurs use in idea creation, technology innovation, and opportunity recognition.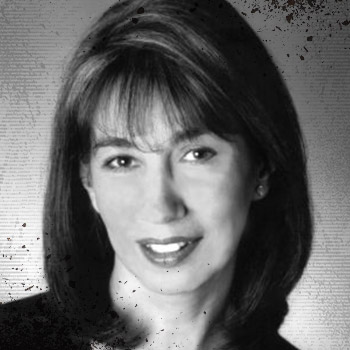 Elaine Johnson
Director of Member Support
Elaine is referred to as the "glue." As Senior Advisor and Project Manager, she keeps it together, sees needs and fills them, all before you do. Elaine brings deep and vast business experience to all aspects of the project. This experience comes from founding companies, to taking them public, and everything in between. In Elaine, you've got a can-do attitude backed by experience. In addition to having a passion for entrepreneurs, as a Florida resident, she enjoys boating and family events.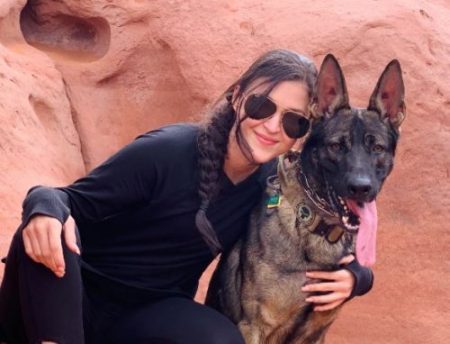 Remi Amanda
Content Creator & Social Media Manager
With her extreme drive, determination and track record for creating results, she is certainly a successful and important team member with E3 Association. A graduate from The Art Institute of Fort Lauderdale with a Bachelor's of Science in Fashion Merchandising. Her role is social media and content creator, her focus is to produce and achieve focused outcomes and massive results for the E3 member.